Eric David Van Valkenburg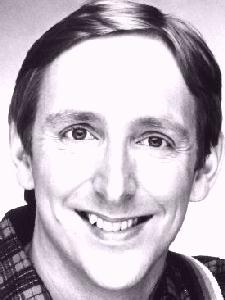 Born July 14, 1954
Died December 26, 1995
---
Eric David Van Valkenburg died in New York City on December 26, 1995 at the age of 41 after a long illness. An actor and print model, he had appeared in many films and tv shows, including parts in Woody Allen's Purple Rose of Cairo and Stardust Memories and with his twin brother Rick in the Rodney Dangerfield movie, Easy Money. Eric was a principal performer in many tv commericials including Twix candy bars, Wise potato chips, and Dannon yogurt and also appeared with his twin in over a dozen spots including ads for the Subaru Jesty, Kentuc ky Fried Chicken, Olympus Infinity Twin and AAA of Michigan.

The 1972 graduate of Ann Arbor Huron High School had attended the University of Michigan and also worked as an executive secretary at the Hospital for Joint Diseases in New York City and previously at Sloan- Kettering Memorial Hospital and at the University of Michigan Medical Center.

He is survived by a son, Jason H. Harper, his parents, Ernest and Leola Van Valkenburg of Doylestown, Pennsylvania, four brothers and a sister and by his dearest friend, David Bates of New York City.

He was buried in Albany Rural Cemetary in Menands, New York on December 29, 1995 after a short ceremony attended by family from seven states.
---
La Mort de Mon Frère by Rick van Valkenburg
---

webmaster@upword.com